Featured Track
a selection of tunes with Brendan Breen on Accordion
_________________________________________________________________________________________________________
TRADSTYLE 2011 Perth
______________________________________________________________________________________________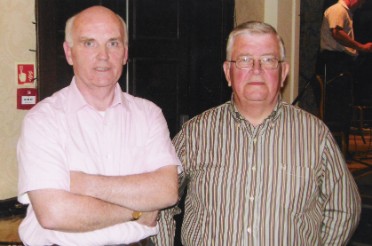 Jackie Coogan & Seán Keogh, Tradstyle Perth 2011
Pictured left are two members of the Gallowglass Ceili Band, Jackie Coogan & Seán Keogh who performed together at the Annual Tradstyle Concert in Perth earlier in the summer. Jackie played the five row accordion and Seán was on Piano. They performed a lively set of reels/jigs/hornpipes and a couple of continental tunes.
The set was particularly well received on the day and who knows, maybe it was a taste of things to come.
The lads would like to thank Neil MacMillan (Bass) and Scott Gordon (Drums) who sat in with them on the day.
The Gallowglass Ceili Band from Naas, County Kildare, Ireland was formed in 1950 by Pat McGarr.
The Gallowglass Ceili Band was probably the most commercially successful ceili band ever. They enjoyed huge national and international success playing in practically every town in Ireland, with several tours of England, Scotland & The USA which included performances in The Royal Albert Hall London and also in the world famous Carnegie Hall New York.
___________________________________________________________________________________________________________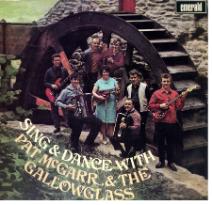 Call back over the next while and listen to
" Sing & Dance with Pat McGarr
and The Gallowglass
__________________________________________________________________________________________________________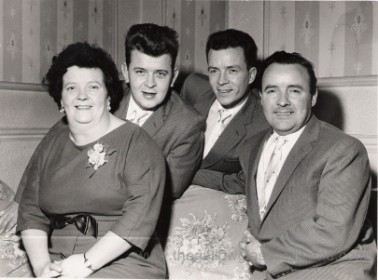 Peggy Keogh,Sean Keogh, Jimmy McGarr & Pat McGarr
Next weeks featured Track - Rinca Mor-All the way to Galway-Lambs fold vale